Alumina Spinel Ramming Mass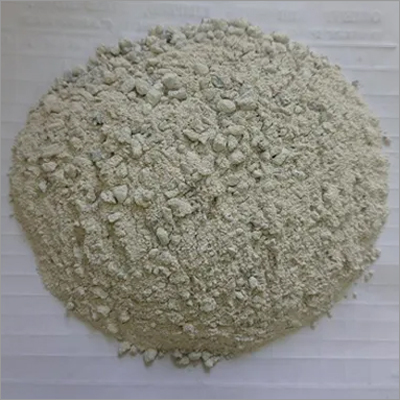 Alumina Spinel Ramming Mass
Product Description
Classification of Neutral Ramming Mass (Alumina

Spinel

Ramming Mass):

High alumina Spinel / Neutral ramming mass is an unshaped refractory material which is prepared by ramming(manual or mechanical) method and hardened by heating at a higher temperature. It is applied in Coreless Induction furnace
Feature:

On the face in contact with liquid metal there is a dense sintered layer where tightness of liquid metal is quite perfect.
Thermal conductivity is lower than other refractoriness so the Thermal loses are less than any other kind of refractory.
Good resistance to temperature change.
Low cost in furnace lining.
Short heating and sintering time through dry preparation of masses.


Application:
It is used as the lining of coreless medium frequency furnace and cored induction furnace. It is very suitable for melting gray cast iron, cast iron alloy, melting carbon steel, alloy steel, high manganese steel, stainless steel, melting aluminum and its alloy, melting copper, brass, white copper and bronze and other copper alloys.
Packaging:
25 Kgs Paper bags packed in wooden pallets
Contact Us
Jeevan Udyog Building, 3rd Floor, Above Khadi Bhandar , Mumbai, Maharashtra, 400001, India
Phone :+918035918525